Events for December 3, 2017
Day Navigation
The Telluride Holiday Arts Bazaar is an event featuring a variety of fine arts, fine crafts and artisan foods made in the Telluride region.
Find out more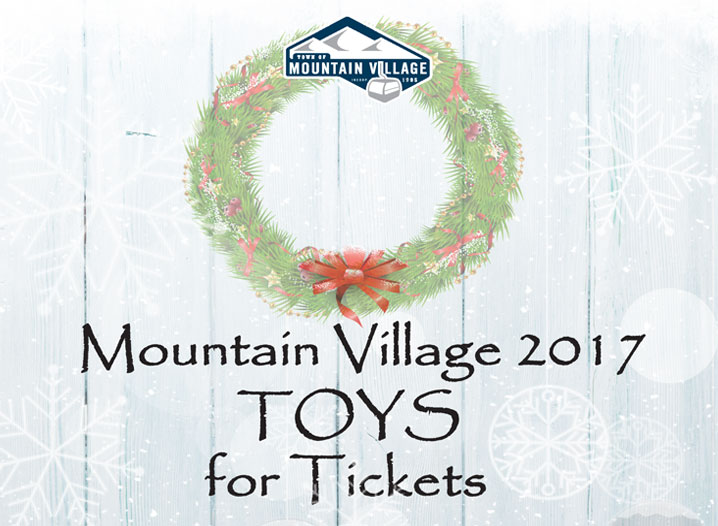 Mountain Village 2017 Toys for Tickets! What: Toys for Tickets Program allows you to bring an unwrapped toy to Mountain Village Municipal Court in exchange for your parking ticket(s) current or past due. You must bring in a receipt for the toy that is equal to (or greater than) the amount owed on the ticket. … Read More
Find out more
The gondola will open at 6:30 a.m. to midnight for the 2017/2018 ski season.
Find out more
+ Export Day's Events