Dine Outside
Take a seat and enjoy a meal!
Learn about The Cabins at Mountain Village on our blog. Under current public health orders, please be sure to limit your use of The Cabins to one household only at this time. The Cabins are available on a first-come, first-served basis to the community. 
Enjoy the beautiful atmosphere throughout the Mountain Village's public plazas. While you take in the scenes, please note there are several outdoor dining options available. 
Take-Out
All our Village Center restaurants offer take-out service.
Options:
Review the online menu and call to order for pick up.
Order take-out in person from restaurant establishment.
* Alcohol can be served in a sealed container to go home with your take-out or served in a properly labeled common consumption cup and enjoyed freely throughout our Common Consumption Area.
Public Plaza Table Service
A selection of restaurants offer public seating table service.
Options: (Please note your table number.)
Review the online menu and call to ask for service.
Stop in directly with the restaurant establishment to request a server.
* Alcoholic beverages must be served in a properly labeled common consumption cup.
* Public table service will only be available to tables located in plazas adjacent to the participating restaurant.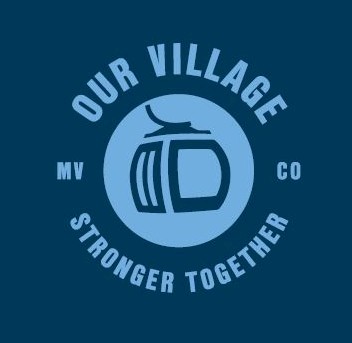 Our Village is Stronger Together
While enjoying our outdoor plaza spaces, please adhere to our 5 Commitments of Containment to ensure we all stay safe and healthy together.
I will maintain 6 feet of physical distance.
I will cover my face in public - Ordinance #2020-10
I will get tested immediately if I have any symptoms.
I will stay home when I am sick.
I will wash my hands often.
Keep it clean
Sanitization stations are located throughout the plazas to assist in disinfecting your hands and table.
Our wonderful Plaza Services staff also sanitizes all tables and high touch surfaces regularly.
Please bus your table and keep on exploring
When you finished with your meal, please clear your table and enjoy exploring the rest of what Mountain Village has to offer.
Restrooms
Public restrooms are available throughout the plazas, there may also be restrooms available in in the establishment.